The five best eCommerce platforms for small businesses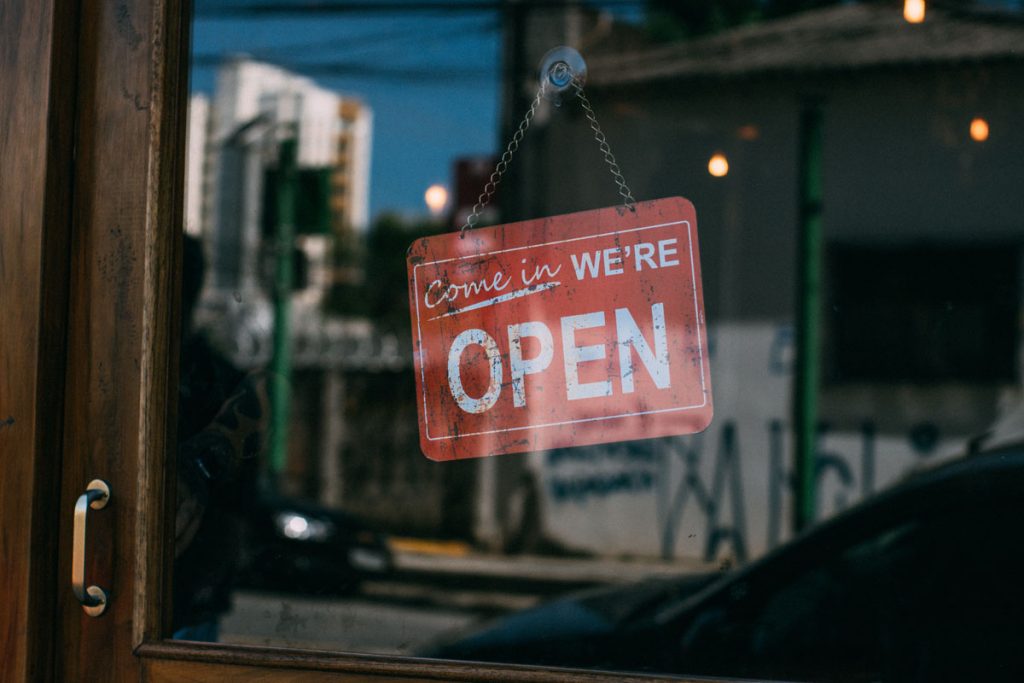 Like many other existing small business owners, you too have at some point considered selling your product or service online. After all, the Internet is booming and today is a better day to establish your business than tomorrow. eCommerce is a fantastic way to expand your customer base and increase your brand awareness. In fact, Shopify anticipates about 277% increase in worldwide ecommerce sales.
What that data tells us is that investing in an eCommerce business is almost a no-brainer. However, it is also important to note that just because you are selling something doesn't mean people will buy it, or worse know about your product.
An eCommerce platform is an application that allows small online stores to manage their website, sales, and overall operations. The reason they exist is that building an eCommerce store from scratch is a long, cumbersome, and expansive process. eCommerce platforms offer an easy and affordable plug-and-play solution for small businesses looking to create an online store.
This article talks about five such online platforms that you can choose from to build your amazing online store.
How to evaluate your eCommerce platform
There are numerous factors that you, as a small business owner, need to take into account before you settle on the final winner. Read through these and consider what features are most important to your business needs.
1.
Price
Two main expenses associated with eCommerce platforms are the monthly fee and the transaction fee. Normally, the higher the monthly fee, the better the features you'll have access to. While you should consider this, try not to focus a lot on cost-cutting. A good eCommerce platform will pay for itself.
2.
Stock size
Consider how expansive is your product catalog before selecting a platform. There are platforms that allow only one product with their free version but with a paid account you can sell unlimited products.
3.
Type of product
Is your product big in size or small? Are you open to selling it to users outside your country? These are some questions you need to address before choosing a platform. Not all platforms provide shipping. So, consider those costs before narrowing your options.
4.
Look and feel
Some eCommerce platforms will allow you to customize your store with various design elements and colors. This is a notable feature as the aesthetics of the store aids the overall customer experience.
5.
Customer service
You'll be doing most of your business on this eCommerce platform. So, you want to ensure that you have the expert support you need. In an ideal scenario, you'd want an eCommerce platform that provides round the clock customer support through various channels of communication.
What to do before choosing an eCommerce platform
The first thing to do as soon as you decide to sell online is to buy a domain name. You may not have the budget to build a website right away. But until you do, you can use this domain name to redirect your customer to your eCommerce platform where you are doing business.
Securing a domain name will ensure that once your business grows and you plan to take it on your own website, you have the web address already registered into your users' mind and that will help you with your branding. (You can find hundreds of free and affordable domain names here)
It is also important to be careful when choosing a domain name. Most new entrepreneurs take it as a simple task and don't put too much thought into it. However, if you pay attention, this domain name can be your first point of building a strong, long-term brand. One of the ways to do this is to register your domain name on an industry-specific domain extension—in this case, consider going for .STORE.
Some of the benefits of registering your domain name on a new domain extension such as .STORE are:
It is available

It is short and simple
It is most relevant to the business you are doing
It stands out and hence becomes memorable
It is keyword-rich and helps with SEO
What are the five best eCommerce platforms for small businesses?
1.
WooCommerce
If you're looking to monetize a website, WooCommerce is a great option. It is a free, open-source eCommerce platform that you can plug into your WordPress site to make it an online store. Being an open-source platform, it allows you to customize it as per your requirements, although this requires a bit of technical know-how.
WooCommerce comes with a variety of features. You will have the liberty to upload an unlimited number of products and integrate them with over 400 applications. The platform also helps you manage your inventory and shipping.
2.
Volusion
Volusion is an easy to use eCommerce platform that charges a minimal fee to host your shop. Their price ranges from $15 a month to $135 a month with a 2.15% fee on each transaction. The lower cost plan limits the number of products you can upload, and it restricts your monthly bandwidth. This means Volusion can charge you extra for your traffic spike.
On the bright side, the platform offers a variety of other features that can help you better sell your products and manage your shop. Some of the features include themes for your shop, marketing tools, round the clock customer support, sales analytics, customer and inventory management, shipping logistics, and integration with some of the major eCommerce marketplaces.
3.
Shopify
It is tough to find a small business owner who doesn't like working with Shopify. The ease of use and plethora of options available make it the most sought-after solution for anyone looking get into the eCommerce game.
Some of the features that the platform provides include unlimited products, a drag-and-drop store builder, a variety of themes to customize your store, marketing tools, mobile optimization, better shipping rates, round the clock customer support, integration with over 2,200 applications and much more.
Shopify price plans range from $9 a month with only social media selling to $300 a month with all the bells and whistles. The platform also charges a fee for every transaction, and it charges extra if you do not use the Shopify payment gateway.
4.
BigCommerce
The only platform that comes close to being as lucrative as Shopify is BigCommerce offering almost all the features as Shopify at a very similar cost. You can't go wrong with either of the eCommerce platforms but with BigCommerce you might get a more aesthetically pleasing store.
BigCommerce makes setting up and managing your online store a cake-walk. You can sell an unlimited number of products and can customize your site using one of many BigCommerce's visual themes. Some of the other great features of the platform include round the clock customer support, high-end security, marketing tools, shipping logistics, conversion optimization tools and integration with third-party applications.
5.
Squarespace
If you sell only a limited number of products, then Squarespace might be the right platform for you. It has all the functionality you need to run an online store including round the clock customer support, inventory and shipping, and recovery of abandoned carts.
Squarespace also offers amazing sales analytics, free cloud-hosting, and a hoard of marketing tools. Their plans range from $26 a month to $40 a month and they charge a fee for every transaction that happens.
Conclusion
Do your research and once you have found the platform that best suits your need, sign yourself up. Then build your store, upload your products and get to selling!
---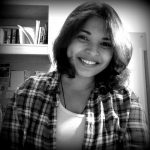 This is a guest article by Alisha Shibli
Alisha is a Content Marketing Specialist at Radix, the registry behind some of the most successful new domain extensions, including .STORE and .TECH. You can connect with her on LinkedIn.