Sell and automate domains with Joker.com and HostBill!
HostBill is a powerful and flexible, all-in-one automation, billing, client management and support platform for online businesses. HostBill handles all aspects of running a successful online business, from client acquisition, through invoicing and payment collection, automated service provisioning and management, to customer service and support.
HostBill is also the ultimate domain management software, that will help you to operate your domains with precision and completely effort free. Not only you will free yourself from the most time-consuming tasks by automating them, but we will also give you a powerful sales tool that will provide your customers with smooth buying experience.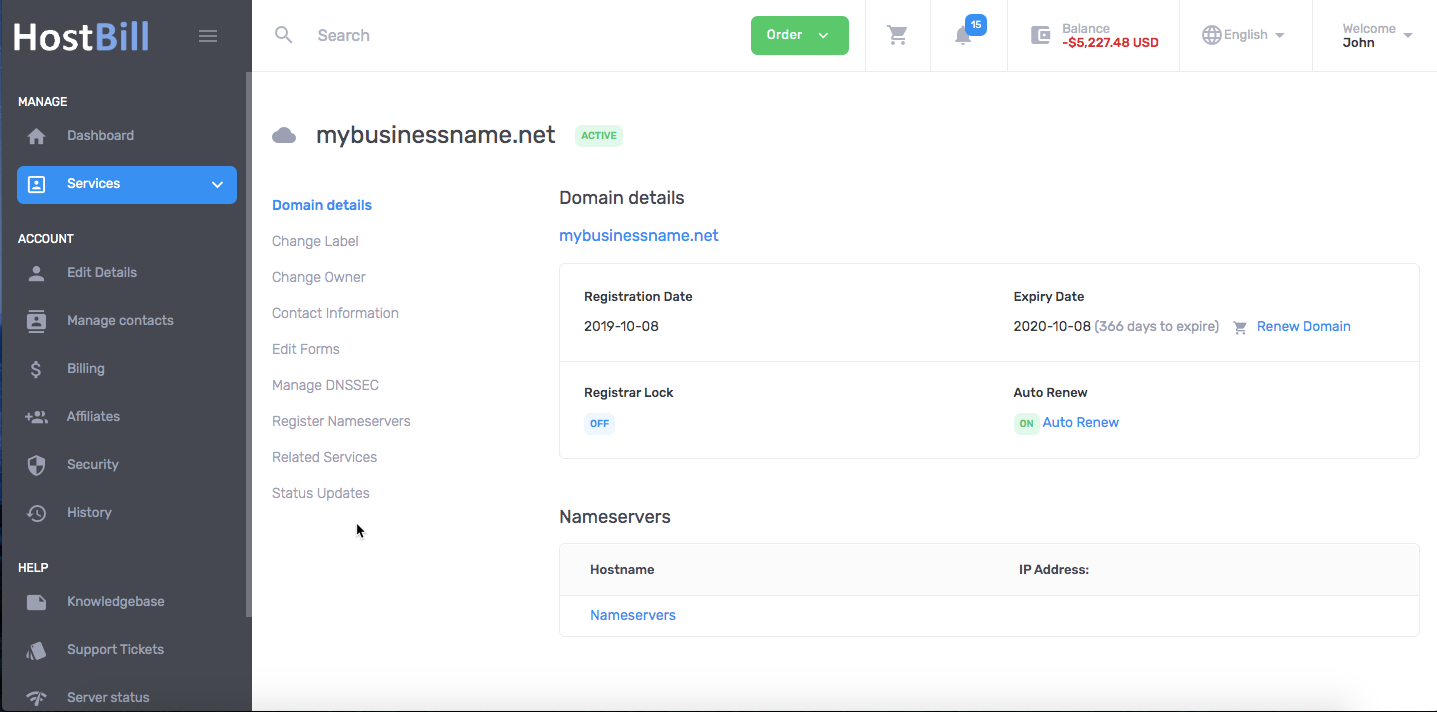 Recently HostBill introduced the Joker.com module that allows to sell domain names and automate the whole domain management process – from registration, through transfer, expiration reminders to automatic renewals. HostBill also ensures automatic synchronization of your domain names with Joker.com registrar to make sure that details you store are up to date and can import all current prices of all available TLDs from registrar to HostBill and add them to your pricing or update current pricing. HostBill also allows to set the profit margin (fixed amount or percentage) individually for registration, renewal, transfer and redemption. The update can be done automatically or manually.
What is more, HostBill gives you the opportunity to order and manage domains in bulk: set privacy, name-servers, auto-renewal and other settings for number of domains with just a few mouse clicks.
With Joker.com module for HostBill you can also enable various client area functions to allow your clients manage their domains: manage contacts, manage DNSSEC keys, get EPP Code, ID protection, register and update nameservers. The availability and appearance of client area functions depends totally on the reseller!
Joker.com module is free and available to all HostBill users. If you don't have your HostBill license yet, compare the licenses and check out the pricing at hostbillapp.com/pricing
***
You can find out more about domain management in HostBill at: blog.hostbillapp.com