How to stop worrying and start growing your business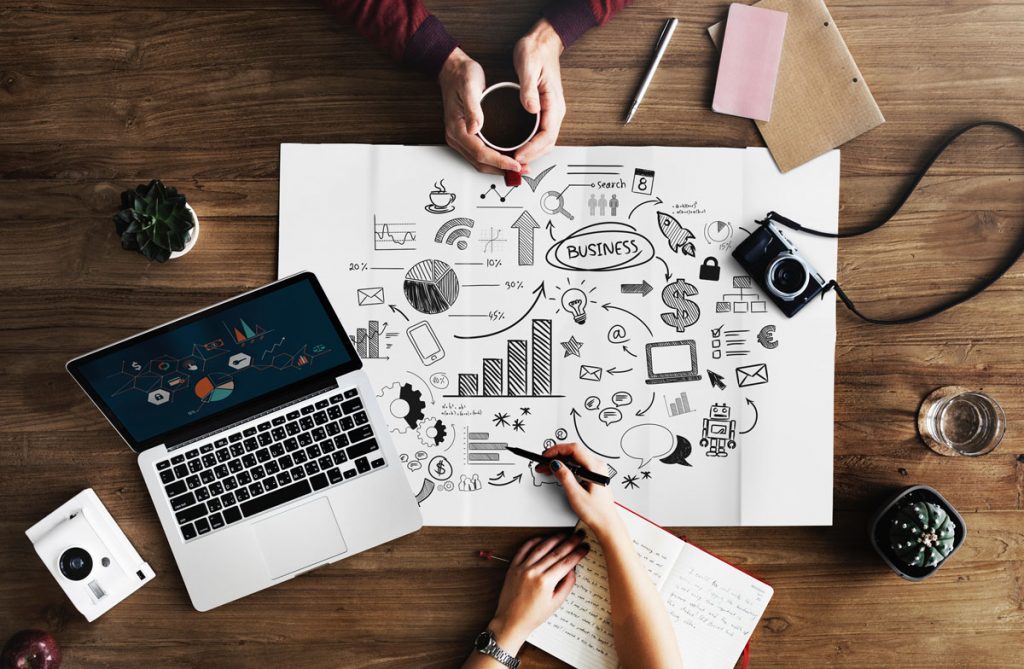 Guest Post by Alisha Shibli
The rigors of entrepreneurship can be stressful enough to put you in a serious funk. As a result, more often than not entrepreneurs find themselves struggling with the fear of failure. It is a persistent fear that makes you want to quit and go back to doing what you used to do before you took the leap of faith.
What matters here the most is to go through it all but never jump ship.
Now you can constantly worry about the fear of failure (which is a valid response given the failure rate among new businesses) or you can calm down and trust the journey. Entrepreneurs who chose the latter option found that's where true success and business happiness lies.
There are methods and strategies you can use to stop worrying. These methods can help you stand your ground and give you the courage to put one foot in front of another, building a long-term successful and profitable business.
1. Find clarity and minimize uncertainty
Focus and clarity are indispensable tools when it comes to confronting your fears in business and in life. Two exercises that are wonderful in finding focus and moving forward are:
Filling out a Business Model Canvas

Figuring out your ikigai
These exercises will force you to look within and find the drive and understand what you can offer to the outside world.
Business Model Canvas
Fear of the unknown is one of the biggest reasons why people worry. And while you can work out certain outcomes in life, the question of "what if" always looms. Entrepreneurs are surrounded by unknowns—how viable is my product, will someone invest in my idea, can I bootstrap it, what does this new information mean to me, and many more.
The solution is to answer as many questions as you can to have enough information for times of uncertainty. Now you may wonder "how can I answer questions when I don't know what the questions are in the first place?" The solution is the Business Model Canvas—a tool developed by Alexander Osterwalder that's similar to a business plan for startups.
It consists of nine areas:
Key partners – partners or suppliers you work with
Key resources – resources required to sell your product (credit, cash, people, intellectual rights, etc)
Value proposition – how are you going to provide value to your customer segment?
Customer segments – what is your target market, who are you serving?
Channels – through what will you distribute your value proposition to your customer segment
Key activities – What will you do to ensure your business model works (product development, marketing, etc)
Customer relationship – The kind of relationship you have with your customers (personal, formal, automated)
Cost structure – costs associated with your business
Revenue stream – how are you making money (one-time payment, recurring payment, etc)
There are no right or wrong answers here. The idea is to get you to answer questions for each category based on the knowledge you have at the moment. Then as your product starts moving and interacting with the market, you can modify this model. The strategy here is to help you organize aspects of your business so that you can feel confident and move forward.
Ikigai
Ikigai is a Japanese term that means 'reason for being'. It is similar to finding what drives you or as they say in business, "knowing your why". Ikigai helps you understand your inner desires and how you can channel them towards helping the world. The personal element adds gravity to your business journey. And when this journey brings obstacles such as looking for clients, handling less-than-perfect feedback, rejections, Ikigai helps you re-connect with your core and your "why". It gives you the reassurance to replace worry with insight and action.
Ikigai consists of four areas. Without understanding all of these four areas, your potential will remain unfulfilled.
i) What do you love?
ii) What you're good at?
iii) What you can be paid for?
iv) What does the world need?
To find your Ikigai, answer these questions then combine all the answers to create a phrase that summarises it all—your reason for being.
2. Build a solid network
A personal and professional network can help fill in the metaphorical blanks on your journey. It can compound your efforts, taking you farther than the fastest version of yourself can go alone.
The advantage of including both personal and professional contacts in your circle is that a person's skills and reach can cross-pollinate from one camp to another. For example, a personal contact can help you with professional know-how. And sometimes you can build a more personal connection with a professional contact.
The chances of your success increase significantly by developing a network of people with varying capabilities. You're probably wondering how to assemble such a network? First, look for people who have more experience than you in business and entrepreneurship, and even personal life too. Attend industry events, networking events, join internet groups on LinkedIn and Facebook and actively go out to engage and mingle with people who you want in your network.
3. Take the first step
While mental and emotional conditioning is important, taking the right steps towards building a business is equally important. As soon as you have the idea in place, the first step is to get a domain name for your website. Choosing the domain name is an opportunity to highlight your forward thinking. Your domain name is your online address, one that you'll be sharing with all your key stakeholders.
With the help of new domain extensions such as .TECH, .STORE, .PRESS, .SITE, .ONLINE, .SPACE, .FUN, .WEBSITE, etc. you can get a domain name that highlights the industry you work in. Small and big businesses are making the most of it—not only for their main websites but also for their marketing activities. Check out:
www.ces.tech

www.emirates.store

www.remote.online

www.realmedia.press
There are many benefits to having your website address on a new domain extension.
They are brandable

They are available

They are memorable

They stand out

They are short and simple
Conclusion
Starting and growing a business is no cake walk. But if you have a clear vision, faith and if you use the available resources to its optimum level, then nothing is impossible.
---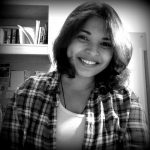 This is a guest article by Alisha Shibli
Alisha is a Content Marketing Specialist at Radix, the registry behind some of the most successful new domain extensions, including .STORE and .TECH. You can connect with her on LinkedIn.