Joker.com is Different – and now a little better again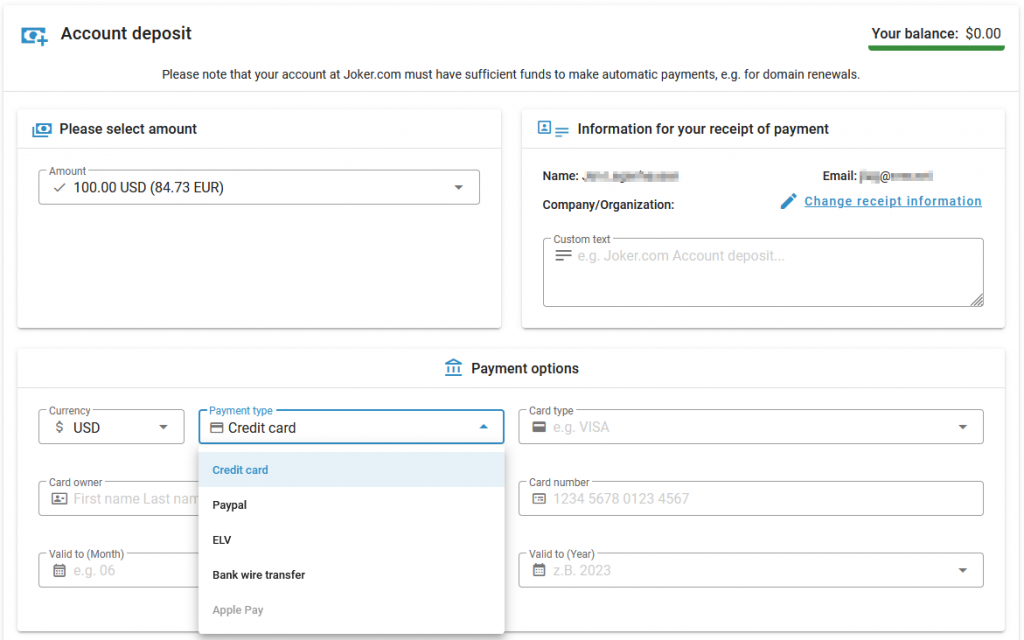 A significant part of our success with Joker.com has always been based on the flexibility and transparency we offer our customers with our domain offers.
Domain renewals have always been under the full control of the domain owners. If a domain needed to be cancelled, it was simply cancelled. No unsolicited renewals from us, no annoying messages begging for renewals.
Many of our customers indicated this as a big plus for Joker.com as their registrar. But we also saw cases – and got feedback on this – where customers got into trouble because a domain went dark because of a missed expiry date.
We have decided to offer a remedy for this. An essential prerequisite is the appropriate payment method – and therefore here we go:
The Joker.com Payment Account
For all who want to chose more of comfort and security, Joker.com now provides the solution for easy payment and automatic renewals: The Joker.com Payment Account.
It's that simple – your account is created with the first payment. You can then use this account as a regular payment option for everything you order on Joker.com.
Once your account has been activated, another new and, for many, certainly pleasing option will be available to you – the SEPA transfer/bank transfer. We have been asked time and again by our customers whether we can also make this available for payments – which until now has always been a technical problem. But now it is finally possible!
You will find the new wire transfer option in "Account fund" in the "My Joker" menu.
The bank transfer payment form also provides you with a QR code for each transaction, which you can scan with your favourite home banking app to avoid any manual typing…
And here they are:
Auto Renewals
With the activation of your account, you now also have a new option when it comes to domain renewals: for each of your domains, you can now configure whether it should be automatically renewed for you – always "just in time", never risk your domain slipping into deactivation just because you are on holiday or simply forgot about the reminder emails.
Of course, you always can change your mind and disable or re-enable auto renew on demand – and you also will still get the domain expiration reminders. This is not only because of ICANN's requirements, but also to show you which of your domains are about to be automatically renewed, and which you want to still process manually.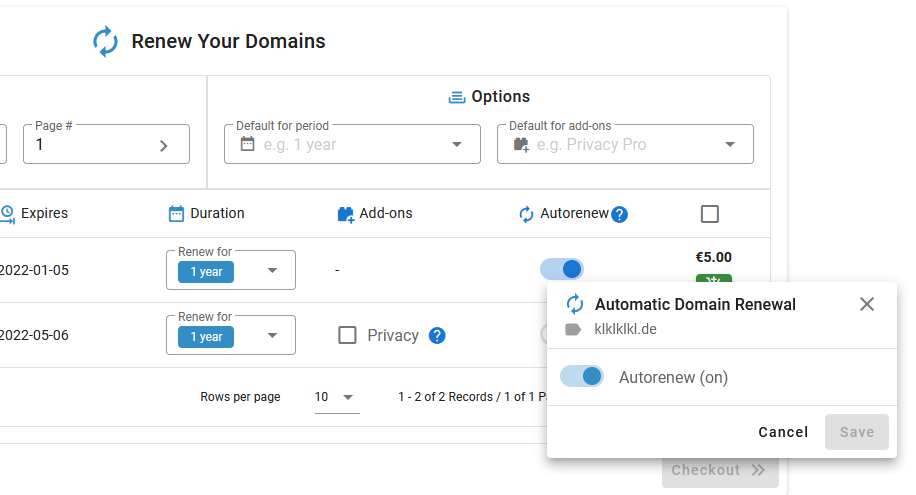 We hope you find this useful – try it, and feel free to tell us what you think!
Your Team of Joker.com